This was a filling system that I have been thinking about trying for a while now.
With some encouragement or I should say some pushing from a friend at our pen breakfast.
So this is what I ended up making. I had some black/red ebonite in my stash so there was enough to make a matching section.
The hardest part was installing a breather tube on the small nib unit that I was using. Then making up the section was a bit of fun as well. It had to have threads for the body, a area for the metal squeeze unit to mount on and then the sac had to be able to be mounted as well.
Any way I was quite pleased at how well it turned out.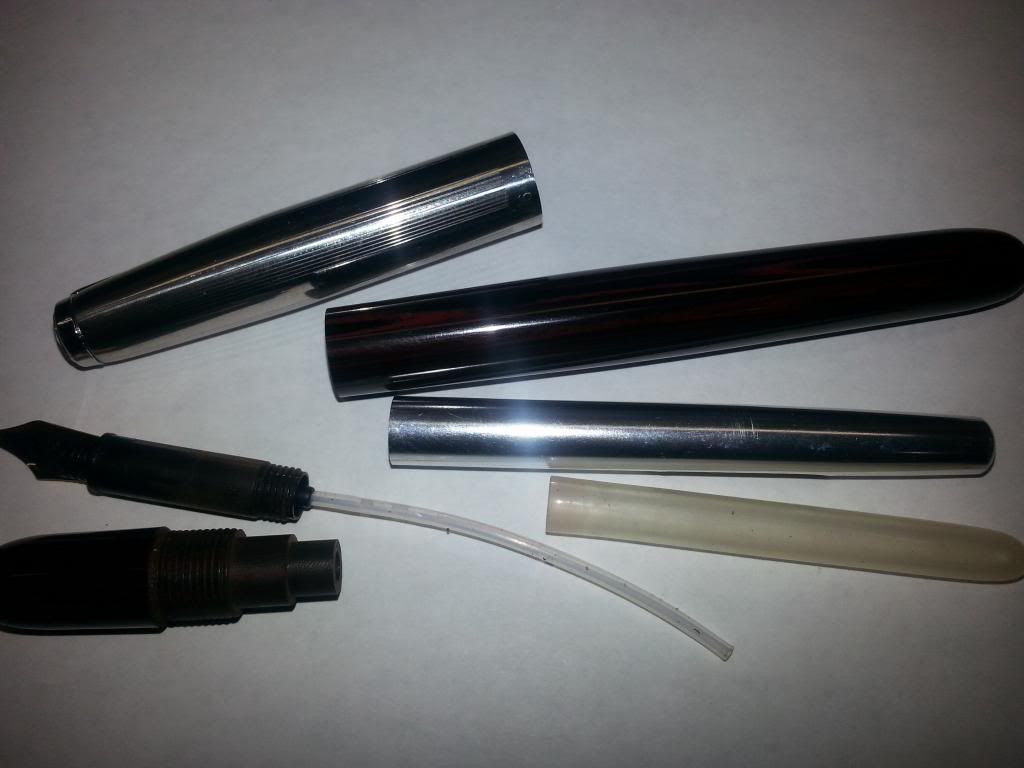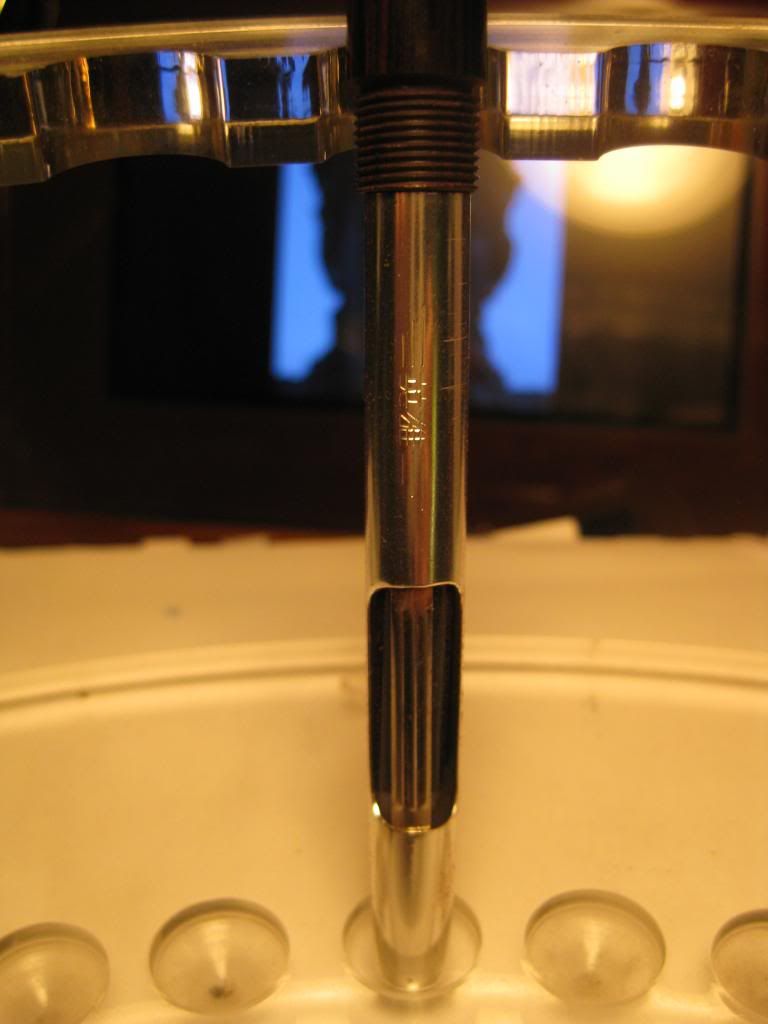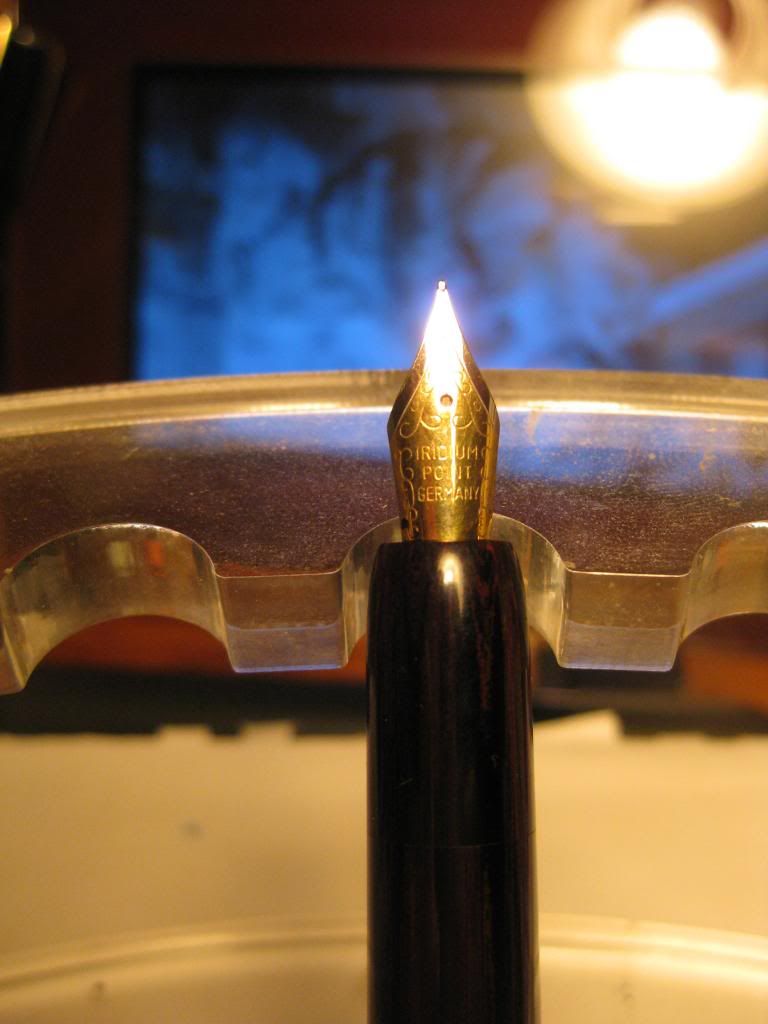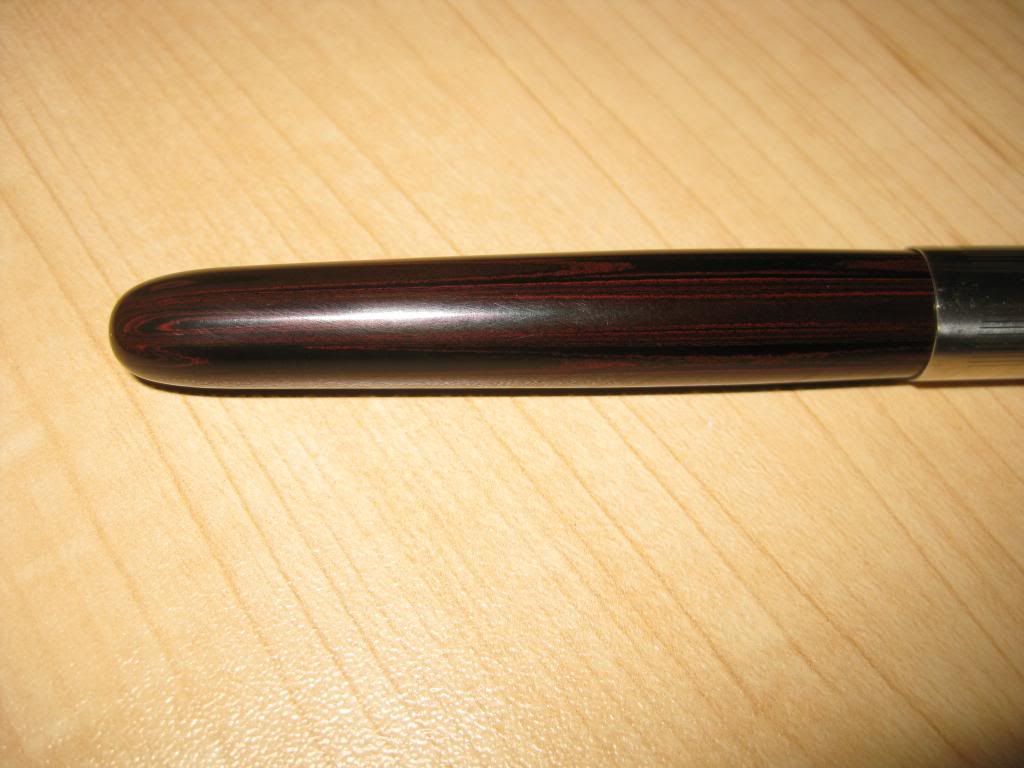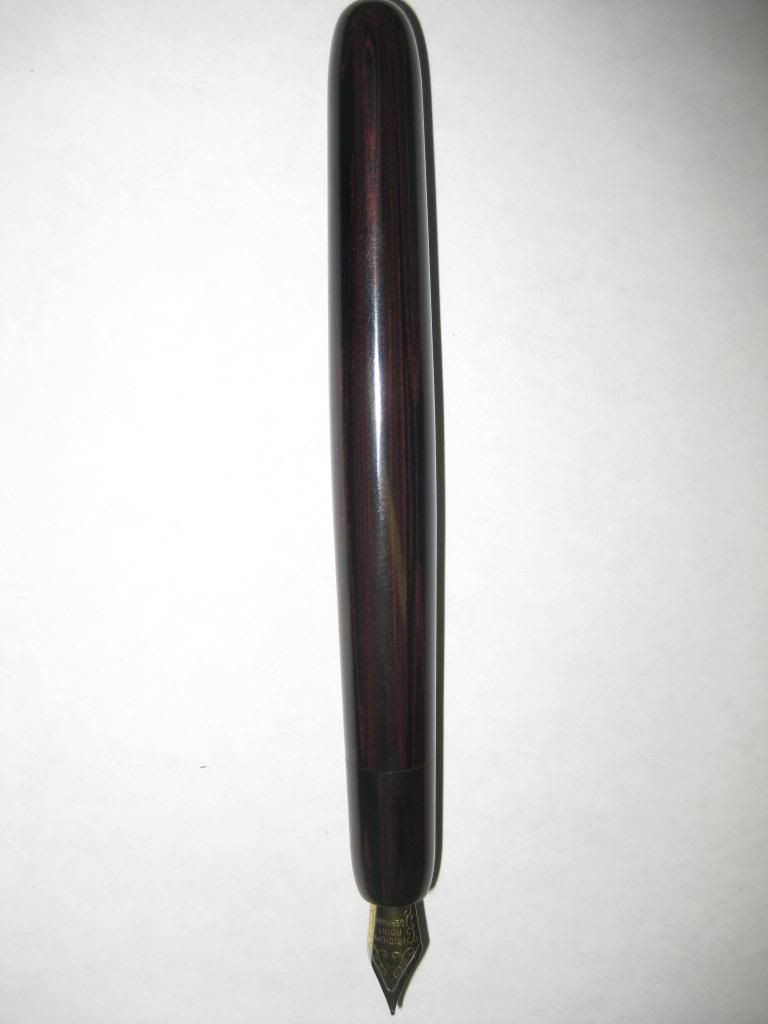 So all in all a great day in the shop and I have a nice pen to use.
Now I am told all I have to do is figure out how to make the cap with a clutch in it.
So off to the drawing board.